Hispanic Chamber of Commerce SV, San Jose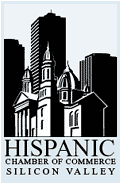 The mission of the Hispanic Chamber Of Commerce Silicon Valley is to maximize Hispanic business and economic development of Silicon Valley by serving as an advocate and resource for its members, business owners, professionals, students and the community in general by being the premier voice for Hispanic and minority businesses. We thank the many members, elected officials, community leaders, and organizations that have lend their hand in shaping the business climate for the Hispanic Community in Silicon Valley. Come celebrate with us, by participating in our upcoming events.
Click logo to find out more!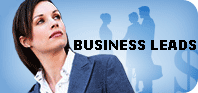 ALLIANCE & RSVP LEADS GROUPS
Also find out more about our business building leads groups.
OUR COMMITMENT
We are firmly committed, as any viable chamber of commerce, to providing advocacy and access for members and for the community we serve. As advocates, we are actively engaged in the economic issues of the day on local, state and national levels. As access providers, we facilitate member access to capital, to contracts, to customers and, most of all, to the information and resources they need to get to the next level.
BusinessOwnerSpace.com (BOS) is your space for obtaining information and support you need to start, grow and sustain your business in Santa Clara County, especially in the city of San Jose. Check it out. The Hispanic Chamber of Commerce Silicon Valley is proud to be a founding partner of BOS and encourages all local entrepreneurs who have a business here and those who are actively considering starting one hereto take advantage of the business support services you need to be successful.
See announcements & events regarding BusinessOwnerSpace.com by simply clicking this Logo! or CLICK HERE

START.GROW.SUSTAIN.